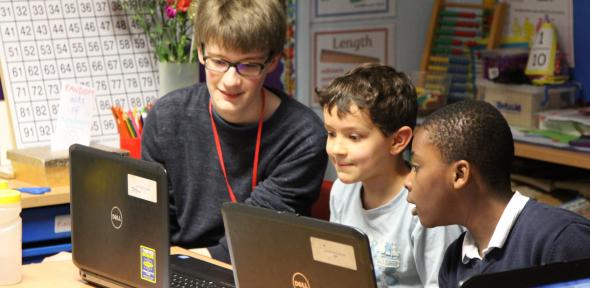 Support STIMULUS:
The STIMULUS programme is funded by donations from colleges, departments and individual supporters, whose generosity has enabled hundreds of volunteer Cambridge students to help in local schools. STIMULUS is very cost-effective — the annual running costs, including all volunteer training, liaison with schools to organise around 250 placements every year, arranging DBS checks for volunteers and monitoring the placements, equate to just £5 per student volunteer per contact hour with pupils.
If you would like to help, we would be extremely grateful if you would consider making a donation. We very much appreciate all support we receive, and your gift, of whatever size, will make a real difference to us.
How to give:
You can make a donation to STIMULUS online via the Cambridge University Development Office's secure site. If you are a UK taxpayer, you will also be given an option of adding Gift Aid to your donation, which increases the value of your gift at no extra cost to you.
Thank you for your support!